2014 Francis Coppola Blue Label Merlot
The sound of rustling leaves woke me from my trance. It had been 4 hours since I last spotted my prey. I whipped through the maze of confections and produce to find it. A wild Pidgeotto was there in front of the wine…mocking me…flaunting its freedom.
I reached inside of my backpack and grabbed my last Pokeball. With the fury of a waking Snorlax, I threw it at that Donald Trump-haired fowl and closed my eyes while I waited for the sound.
Thump…thump…thump…CLICK!
Victory! I opened my eyes to see that damn bird fly off. But what did I catch? Oh, it was a 2014 Francis Coppola Diamond Collection Blue Label Merlot. I guess now I'll have something to try while I hangout at the Pokestop.
Name: Francis Coppola Diamond Collection Blue Label
Vintage: 2014
Varietals: Merlot
Producer: Francis Ford Coppola
Region: California
Price:  $12.77
ABV: 13.5%
(Price can vary on state, taxes, the store's mark-up, and if you think wine is like Pokemon, except you have to drink them all instead.)
Once I was home, I opened the Pokeball and saw the wine bottle flash out of it like bolt of lightning. I opened the bottle and poured it into my Govino wine glass (shameless self-promotion) and took a look at the color. It reminded me of the foliage on a Vileplume, but darker. It was clear, just like my line of sight when I missed my last attempt.
I held the glass up and breathed in the aromas of plum and cherry. There was a hint of red currant, but the oak and anise scents were harder to find than an Articuno! Then I took a taste. I found that the wine was very timid and soft up-front, much like I would image an Eevee to be. There dominant flavor was plum and there was a very slight oak flavor in the mid-palate. I didn't get the anise or cherry in the taste, but I did get a very small hint of the red currant in the short finish.
Rating: Poke Enjoy Again.
The 2014 Francis Coppola Diamond Collection Blue Label Merlot is a mouthful to say, but this is a good subtle wine that could go well with a game dish, steak, or passing the time while you wait for an Mew to show-up. Oh, how I want to catch her, that wily little space otter.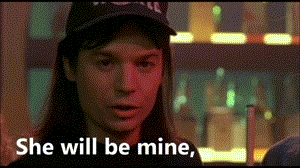 Have you caught a special wine while you were out hunting? Did some wild Pokemon take your favorite Merlot from you? Let me know below!